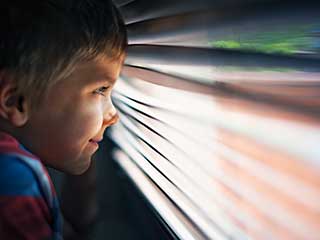 There's no shortage of options when it comes to fitting new blinds and shades to your windows. The variety in styles and designs makes choosing new window treatments a somewhat intricate process. Naturally, you'll want your new blinds to look great and complement the decor, but also to serve their intended purpose, and diffuse or block sunlight as needed. Below you can find some useful information about three popular blind styles for home windows. Explore the advantages of each one and see if it meets your preferences and needs.
Sheer or Solid Roller Shades

Roller shades are great if you want a window cover option that is simple and plain. They are very easy to use if you have children or the elderly to consider. This style can come in a variety of designs, different colors, patterns, and thickness. It is possible to have roller sheets that block out sunlight completely or have more of a sheer quality to them that lets some light through without exposing the interior to harmful UV light.

Compact Cellular Shades

These window coverings are perfect if you want modern blinds that are energy saving, compact when closed and provide excellent sunlight blocking capability as well. The design of cellular shades consists of rows of hollow hexagonal structuring, which folds perfectly as it closes. This hollow, honeycomb-like structure enables effective insulation between the window and outside world. Since it can be made from synthetic solid fabric, it can block light completely, if that's what you want.

Wood or Vinyl Venetian Blinds

Venetian blinds come in the form or panels held up by a system of string pulleys. The system turns the panels to control light flow. It also collects the panels together in order to open the blind completely. This design is great if you want to have full control over the amount of light and privacy you have within the room, without necessarily having to raise or lower the covering. They're a more tactile option, and while standard versions use strings, there are cordless Venetian blinds available. If you're worried about the safety of your small children, these make for an excellent choice.
More Information Available
Be it sheer, cellular or Venetian-style, the shades and blinds you choose can completely change the look and feel of any room, from your office to your living room. It's always good to try out color samples, and see they might affect the area's decor. For a free in-home consultation, contact Pasadena Blinds & Shades and let us help you decide which type of cover best suit your windows and needs.