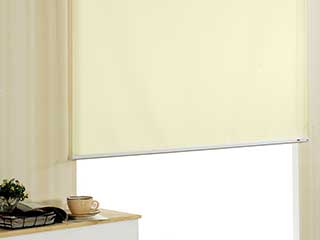 When you want to ensure you've got total control over natural light, our range of custom blackout blinds has the perfect choice. We provide everything you need to keep any room private whilst also cutting out sunlight whenever you want to. We offer the best blackout blinds around, with a huge range of different design options. Because we custom-build all of our products, you can decide on the perfect combination of colors, materials and many other features for your new window coverings. This means it's easy for Pasadena homeowners to find the ideal blackout blinds for any room. If you need blackout blinds for bedrooms, you can quickly create window coverings that complement your decor. The same goes for any other room in any building. Speak with the experts at Pasadena Blinds & Shades to get a free in-person consultation, with no obligation to make a purchase.
Great Deals On Blackout Blinds For Doors & Windows
We provide window coverings for all window sizes. When you combine this with the stunning range of different options we offer, that makes it easy to create blackout blinds for windows anywhere in your home or workplace. Our Pasadena-based representatives will take measurements for you before we build your custom window coverings. We can then make your new blinds to perfectly fit anything. You might want blackout blinds for skylights. Alternatively, you may need blackout blinds for french doors. No matter what size and shape your windows are, we've got you covered. Why not arrange a time for your free consultation today? Our Pasadena-based team is always happy to help.
Pasadena Blackout Blinds Experts
Our cheap blackout blinds are the perfect way to improve any office. Employees always struggle to deal with bright, dazzling sunlight streaming in through large office windows. That means more eyestrain and headaches, and less productivity. Why not invest in some affordable blackout blinds for office windows? Your employees will be glad to have a more comfortable place to work, which boosts productivity. Besides, customers will be much happier to spend time in any business which caters to their comfort. This is particularly important if your customers demand privacy, such as in a dentist's or doctor's office. Speak with our Pasadena-based team today to discuss your requirements and get a free quote.
Amazing Deals On Motorized Blackout Blinds
What could be more impressive than being able to operate your blinds remotely? With nothing more than a tap on your smartphone or the press of a button, you can adjust your motorized blackout blinds anywhere in your home. Sweep open the blinds without getting up from the couch or even let your blinds adjust themselves while you're away. This makes it seem as if someone's at home, making it less likely that burglars try to break in. Custom motorized blackout blinds could cost a lot less than you think. They can also help you lower your energy spending, and help with security too. How? By opening and closing on a timer, letting outsiders think you're home even when you're not.
Your Nearest Source For Blackout Blind in Pasadena
We cover everything from start to finish. No pun intended. We'll take you from the first steps, with a free consultation, all the way through to our custom design process and our professional blackout blind installation services. All of this at a great, market-beating price. Go ahead and arrange a free consultation at your Pasadena address today by contacting the Pasadena Blinds & Shades team today.